Brighton 53 Society visits Robertsbridge
On Sunday 8th May 2011, the club was pleased to host a visit from several members of the Brighton 53 Society who are aiming to restore the only remaining Brightonian tramcar left in existence. Guy, the president of the 53 society, and several other members visited our site at Robertsbridge to see our trams 48 and 56. Hastings Tramways and Brighton 53 first made contact late 2010 but were not able to meet in person until May 2011. We hope to share experience, knowledge and help each other where ever we can since we are the only two 3'6" societies in the south east!
Hastings Tramways is hoping to organise a visit to see 53 in Brighton in the near future.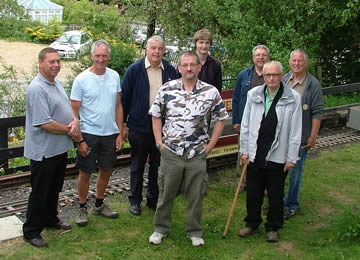 ---
For more information about the Brighton 53 Society, please visit their website below.
brightontram53.org.uk